Playing Hooky by Rita Webb
Series: Paranormal Investigations, Book One
Publisher: Playing Hooky
Genre: New Adult Paranormal Romance
Length: 105 pages
Summary:

Valentine's Day.

And my 21st birthday.

Whoop-de-doo.

Just another college day full of classes and more homework than is humanly possible.

…until Jason, my best-friend-since-kindergarten, shows up to take me out for the day.

Like old times: the two of us on a wacky adventure, playing hooky from real life. With his lopsided grin and tickets to a circus full of misfits and monsters, he introduces me to a whole new world—one full of magic and mystery—and turns my reality upside down.

Except nothing goes as planned, and we end up running through the city to find a missing siren before someone brews a love potion with her blood.

Sirens and love potions, witches and elves, and Valentine kisses. Nothing will be the same for me again.
Sydney's Review:
Rita Webb is a new author to me, but Playing Hooky, the first book in her new Paranormal Investigations series was not only entertaining, but also packed quite a punch for such a short story. Jason and Emma's witty banter, intense, sexual chemistry, and complex history had me reading this riveting story in one sitting.
Unrequited love and friends to lovers have always been two of my favorite tropes. Add to that Ms. Webb's exceptional world-building, Emma and Jason's plight to find the missing Siren, and a host of intriguing yet quirky circus friends and you have an alluring, supernatural story full of adventure. I loved the intricate twists and turns that Rita Webb incorporated into the plot to keep this reader on the edge of her seat wondering what would happen next.
The secondary characters, as well as the main characters, were well developed and three-dimensional for such a short story. The dialogue was at times humorous as the words flowed smoothly from chapter to chapter. The plot is well thought out as each vibrant character came to life. Emma with her combination of sweetness, stubbornness and gumption will quickly find a place in your heart. Her character is fun and full of hope, which makes it easy to root for her and Jason to find their Happily Ever After. Jason is full of life and in most cases, the life of the party. His easy going manners balances well with his serious side to make for one intriguing, charismatic man. I could easily see why Emma was so attracted to this hunk of burning love.
If you're looking for an adventurous, action packed, supernatural story that's magical, imaginative, and a pure delight to read, then checkout Rita Webb's Playing Hooky. The unique story line and magnificent world building will quickly draw the reader into this fantasy world of fun, excitement, and humor. I can't wait to see what happens next, especially regarding Jason because if I'm right about what he truly is, then things are about to get interesting in Ms. Webb's Paranormal Investigations series.
Rated 5 Seashells and a Recommended Read by Sydney!
Leaving the house to go to school, I had schoolbooks spilling out of one hand, the other holding my place in a Nancy Drew novel, and bunny slippers still on my feet. My mom was a wee bit upset.
I haven't changed much. Still always have a book (or two) in my hand or creating stories in my head, and although I don't have any bunny slippers, I love writing in my jammies and snuggly slipper socks.
When I grow up (maybe a hundred years from now), I'd like to be a superhero, but for now, saving the day, one page at a time, suits me just fine.
With my husband TJ (my own cuddly werewolf), I home-school our three girls, who keep us busy with art, science projects, books to read, dance classes, and walks about the park.
May 6th
Realms of Darkness by E. H. James
Publisher: Crushing Hearts and Black Butterfly Publishing
Genre: Horror
Length: 33 pages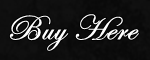 Summary:

This is a collection of four short stories.

Being in the wrong place at the wrong time can be murder.

The Lamp ~ Two teenage girls try their luck at a Ouija board late at night.

The Late Shift ~ With a serial killer roaming the streets, it's best not to miss your bus after you finish a late shift.

The Hitch ~ Everything is not all it appears, and when a man offers a teenage girl a lift things take an interesting turn.

The Furnace ~ Trusting someone is not always the best decision. Once you open that door there is no turning back.

In the Realms of Darkness…no one is safe.
Soul Hippie's Review:
When reviewing anthologies, I like to give each story its own rating with a rating of five seashells being ABSOLUTELY LOVED IT, 3 seashells being Meh, It Was Okay and 1 seashell being Could Have Went Without Reading. My rating for the stories included in Realms of Darkness are as follows:
The Lamp: The ending, as well as the story itself, left me all kinds of confused. (1)
The Late Shift: Overdone and predictable. I guessed the ending immediately. (1)
The Hitch: Although the ending was predictable, this story was pretty good. (3)
The Furnace: This story was…okay. I see what the author tried to do here, but somewhere along the telling of the story he/she failed to deliver. (2)
I wanted to like this collection of short stories by E.H. James – truly I did.   And if I were between the ages of 8 – 10 or new to the horror genre, I might have.   However, I am neither.   The stories did not deliver the chills or thrills I was expecting and the writing seemed to be geared towards a more juvenile audience.   Despite the rave reviews Realms of Darkness received on Amazon, it did not appeal to me at all.
Rated 2.5 Seashells by Soul Hippie!
Strength by Carrie Butler
Series: Mark of the Nexus, Book One
Publisher: Sapphire Star Publishing
Genre: New Adult Paranormal
Length: 323 pages
Summary:
When college student Rena Collins finds herself nose-to-chest with the campus outcast, her rumor-laced notions are shattered. Handsome, considerate, and seemingly sane, Wallace Blake doesn't look like he spends his nights alone, screaming and banging on the walls of his dorm room. Hell, he doesn't look like he spends his nights alone, period.
Too curious for her own good, Rena vows to uncover the truth behind Wallace's madman reputation–and how two seconds of contact had left her with bruises. Of course, there are a few setbacks along the way: guilt, admiration, feelings of the warm and fuzzy variety…
Not to mention the unwanted attention of Wallace's powerful, supernaturally-gifted family.
They're a bloodline divided by opposing ideals, two soon-to-be warring factions that live in secret among us. When Rena ends up caught in their crossfire, Wallace has no choice but to save her by using his powers. Now they're really in trouble. With war on the horizon and Rena's life in the balance, he needs to put some distance between them. But Rena won't let go. If fighting is what it takes to prove her own strength and keep Wallace in her life, then that's what she'll do–even if it means risking a whole lot more than her heart.
AJ's Review:
Carrie Butler is a new author to me, but I quickly found myself immersed in her compelling story full of twists and turns that kept me on the edge of my seat until the very end. The characters were well-developed, the words flowed smoothly over each page, the plot had depth, the paranormal twist was unique and made the story even more captivating, and the ending left me begging for more.
Ms. Butler's world building was amazing and I simply fell in love with Rena and Wallace because their characters were three-dimensional, engaging, strong, and relentless. I loved the crisp dialogue and witty, yet at times intense banter, especially when the reader is allowed to witness Rena's silent dialogue with herself. Although the chemistry between Rena and Wallace is explosive, will they be able to survive the overwhelming obstacles in their way to have a passionate, physical relationship? Guess you'll have to read the book to find out.
The dynamics between Wallace and his twin brother Cole was intriguing. It was obvious that these two were nothing alike, but I must admit that I desperately wanted to know more about Cole even though my instincts were to pop him upside the head a few times like Cher did to Nicholas Cage in Moonstruck and say SNAP OUT OF IT!.
I also loved the dynamics between Rena, Gabby and Aiden and can't wait to see more of them as the series progress.
Strength is full of suspense and fast-paced action that's dangerous and will keep your heart pumping. The mystery/thriller component that Ms. Butler incorporated into the plot only increases the reader's angst level, as well as the complexity of the story. The characters are engaging, well-developed and flawed, yet lovable, the plot is entertaining, the dialogue is witty, especially when Rena says "All because I fell in love with a madman", and the story is well-written. Ms. Butler has found a new fan in this reviewer and I can't wait to see what she has up her sleeve next for the Mark of the Nexus series. If you're on the border regarding New Adult books and one of your favorite genres is paranormal, then be sure to checkout Strength by Carrie Butler because she's hit a home run with her first book in the Mark of Nexus series. Bravo!
Rated 5 Seashells and a Recommended Read by AJ!
Carrie daydreamed her way through college—until they thrust a marketing degree into her hands, slapped a summa cum laude seal on the corner, and booted her out into a less-than-stellar job market. Instead of panicking at the prospect of unemployment, she used her Midwestern logic to steer into the skid and point her life in the direction she really wanted to go: writing out those daydreams.
Author Links: Website  |  Goodreads  |  Facebook  |  Twitter
Fighting to Survive by Rhiannon Frater
Series: As the World Dies Zombie Trilogy, Book 2
Publisher: Tor Books
Genre: Paranormal
Length: 448 pages
Summary:
Fighting to Survive by Rhiannon Frater (As the World Dies, #2) – Adult Zombie Series – Paperback Release: January 29th 2013 / Tor Books
It's time to clear the hotel.
The fort has grown crowded as survivors of the zombie apocalypse have found safety between its walls. Winter is coming; soon it will be too cold to live in tents and other makeshift shelters. The leaders of the survivors—Katie, Jenni, Juan, Travis, and Nerit—decide it's time for an assault on the zombie-occupied hotel that looms over the town square.
A pitched battle in the banquet room is the start of a harrowing, room-by-room struggle from Reception to roof. As the sun sets, the people of Ashley Oaks gather in the hotel's rooftop ballroom and gazebo to celebrate their survival. Gazing out over the beauty of the surrounding Texas countryside, it's hard to believe that death and danger lurk around every corner.
The fort's search and rescue teams have attracted unwanted attention from bandits who see the fort as competition for food . . . and as a ready source of women. The first attacks are minor, but everyone knows there is worse to come.
And beyond the fort's walls, the zombies shamble, moaning, eyes fastened hungrily upon the living.
The AS THE WORLD DIES trilogy was optioned for TV in 2009. Yes, that long ago. At the time many people hoped that the option meant that we would get to see a zombie TV show in the very near future.
To some degree they were right. Soon after the AS THE WORLD DIES trilogy was picked up by Tor, AMC announced THE WALKING DEAD TV show. The producer who had optioned my books had hoped ATWD would be the first zombie TV show, but we were beaten to the punch by Frank Darabont. It was soon apparent that Hollywood was going to sit back and wait to see how THE WALKING DEAD TV show performed before greenlighting anymore zombie TV shows.
The last few years have been an tremendous learning experience for me about how Hollywood works. Every book I have written thus far has been optioned for a possible film or TV project. I have seen the various projects moving through the process at different speeds. I have read three scripts based on my work and have enjoyed having some input. I have spoken to the director attached to one of the projects, which was very exciting.
Will there be an AS THE WORLD DIES TV show? I really have no idea. I'm an optimist by nature, but a realist by life lessons. If it happens, I will be ecstatic. If not, I will still have learned a lot about the process of bringing a project to the small (and big) screen and how to write a script! I have been very lucky in that everyone I have worked with so far has been a really great person.
A lot of my fans ask me who I would like to see in the roles of my characters. I don't cast actors in the roles of my characters when I write. My characters just tend to look like themselves. But I have given some thought to who I would like to see bring Jenni and Katie and the others to life.
Jenni
Kristanna Loken is a fan favorite for Katie and I have to agree. She also shares Kaite's Nordic heritage and bisexuality.
Katie
Oddette Annable strongly resembles my vision of Jenni and is half-Latina.
Julian
Mexican actor Kuno Becker just looks so much like the Juan in my imagination it's kind of creepy. Toss on a cowboy hat and he's perfect.
Travis
Actor Greg Vaughan is a Texan! He also looks very similar to the Travis of my imagination. He gets my vote.
Nerit
British Actress Geraldine James is not only a great on the silver screen, she strongly resembles the Nerit of my imagination.
Those are my picks for the five primary characters in the AS THE WORLD DIES universe. Here are a few random supporting cast member ideas.
Peggy
Actress Shaela Cook would rock it as Peggy. She has that tiny, but fierce thing going on. I could easily see her giving everyone the hell they deserve while trying to keep the fort running.
Lenore
Gabourey Sidibe just has this coy little look that I love that reminds me of Lenore.
Lydia
Morena Baccarin is not only beautiful, I think she'd do a killer job portraying Lydia, Katie's ghostly dead wife.
Yolanda
Jasmine Guy would make a wonderful Yolanda. I could easily see her playing the role of Peggy's foil.
Those are some of my ideas.
What do YOU think?
Rhiannon Frater is the award-winning author of the As the World Dies trilogy (The First Days, Fighting to Survive, Siege,) and the author of three other books: the vampire novels Pretty When She Dies and The Tale of the Vampire Bride and the young-adult zombie novel The Living Dead Boy and the Zombie Hunters. Inspired to independently produce her work from the urging of her fans, she published The First Days in late 2008 and quickly gathered a cult following. She won the Dead Letter Award back-to-back for both The First Days and Fighting to Survive, the former of which the Harrisburg Book Examiner called 'one of the best zombie books of the decade.' Rhiannon is currently represented by Hannah Gordon of the Foundry + Literary Media agency. You may contact her by sending an email to rhiannonfrater@gmail.com.
The giveaway is for one copy of book 1 and one copy of book 2–the mass market releases.
Open to US & Canadian addresses.
Ends February 10th, 2013.
Lethal Rider by Larissa Ione
Series: Lords of Deliverance Book 3
Publisher: Grand Central Publishing
Genre: Paranormal Romance
Length: 464 Pages (print)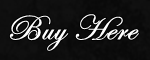 Summary:
They are here. They ride. The Four Horsemen of the Apocalypse.
Thanatos, the most deadly Horseman of the Apocalypse, has endured thousands of years of celibacy to prevent the end of days. But just one night with the wickedly sexy Aegis Guardian, Regan Matthews, shatters centuries of resolve. Yet their passion comes with a price. And Thanatos must face a truth more terrifying than an apocalypse-he's about to become a father.
Demon-slayer Regan Matthews never imagined herself the maternal type, but with the fate of the world hanging in the balance she had no choice but to seduce Thanatos and bear his child. Now, as the final battle draws closer and his rage at being betrayed is overshadowed by an undeniable passion for the mother of his child, Thanatos has a life-shattering realization: To save the world, he must sacrifice the only thing he's ever wanted-a family.
Beth's Review:
In the end, I really liked Lethal Rider, but at first it was a little hard for me to get involved into the story. Fortunately, the plot develop into quite a deep story with a varied cast of characters. Some were more interesting than others, but everyone pretty much had their place to bring the story to it's completion. Of course my favorite of all those characters were the hero and heroine. Than's protective nature toward Regan was not only surprising, but very romantic. One would assume that until he was over his anger and resentment toward Regan, he wouldn't have a protective bone in his body. Regan softened to Than when she realized just how protective he was of her and the baby, which again was very romantic.
Lethal Rider will keep you on edge with everyone fighting the apocalypse and there's quite a bit of doom and gloom at any given moment. There is so much distrust that it's hard for the reader to figure out exactly who to trust, so that also keeps you in a constant state of anticipation to find out exactly what's what and who's who. You'll find plenty to keep your imagination going and your heart beating in this wildly paranormal romance. Lethal Rider has an intriguing plot your brain will grab onto and not let go of until the very last page.
Rated 4 Seashells by Beth!
Lucifer's Daughter by Eve Langlais
Publisher: Liquid Silver Books
Genre: Urban Fantasy/Paranormal/Demons Romance
Length: 110 pages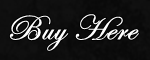 Summary :
Being Lucifer's daughter can be hell.
Hi, I'm Muriel, the only white sheep in a sea of black ones, and a virgin to boot. I am determined to wait for love, but my dad, more commonly known as Lucifer, just wants me to stop being an embarrassment. I'm hoping the hunk that I met in my bar will turn out to be the one–just looking at him makes my insides melt like marshmallows over the coals of hell, but trusting is hard when it seems everyone I get close to ends up trying to kill me.
Not only am I dealing with an extreme case of lust, there's a new threat in hell, one my dad says to ignore. Something easier said than done since it seems everywhere I turn demons are trying to kill me. But I'm okay with that, because one thing I've learned being a princess of hell is that sometimes I have to grab a demon by the horns and slap it around a bit.
A rebellion in hell, demon assassins and scorching kisses, could my life get any more interesting?
Soul Hippie's Review :
Eve Langlais is fast becoming a favorite author of mine and her series centered around the inhabitants of Hell is definitely on my must-read list!
Muriel is the daughter of Lucifer. His virgin daughter much to the chagrin of her father who is furious at Muriel for wanting to maintain her purity until she finds "the one". When three gorgeous strangers walk into her bar one night, Muriel smells a set up by Daddy Dearest, but is quickly faced with the truth when dear old dad forbids her to see Auric, the definite alpha of the trio. Although this would be the perfect situation in which to make her father proud by blatantly disobeying him, Muriel learns that there is more to Auric than meets the eye. Much more. And after several attempts on her life and a rumored uprising in Hell, she isn't quite sure who to trust.
I loved the banter between Muriel and Auric. His opening line to her was hilarious and definitely set the stage for what type of man…er, being…Muriel is dealing with. Muriel is a very likeable heroine, albeit a bit naive and spoiled at times, but she's still quite young and her lack of maturity at times is evident. The secondary characters such as Auric's two friends, David and Christopher, were very intriguing and I would love to read more about them, especially David.
Once again, I am impressed at how Ms. Langlais is able to weave together a story where Lucifer is actually the 'good guy' and the reader finds themselves rooting for him and his cause and actually taking a shine to 'the father of lies and deception'. How about that for great writing? This is definitely a series that I will continue to follow.
Rated 4.5 Sea Shells by Soul Hippie!